Acer ED0 ED270R Sbiipx 27″ FHD 1920 x 1080 144 Hz HDMI, DisplayPort, Headphone FreeSync Premium (AMD Adaptive Sync) Curved Gaming Monitor
27″ 1920×1080 Curved Gaming Display
1500R Curvature
AMD FreeSync Premium Technology
165Hz Refresh Rate
Acer Vision Care
HDMI x 2, DisplayPort x 1
our
27″ FHD 1500R Curved Display
AMD RADEON FREESYNC Technology
ZeroFrame Design
Quick Refresh Rate
Ergonomic Tilt
Ports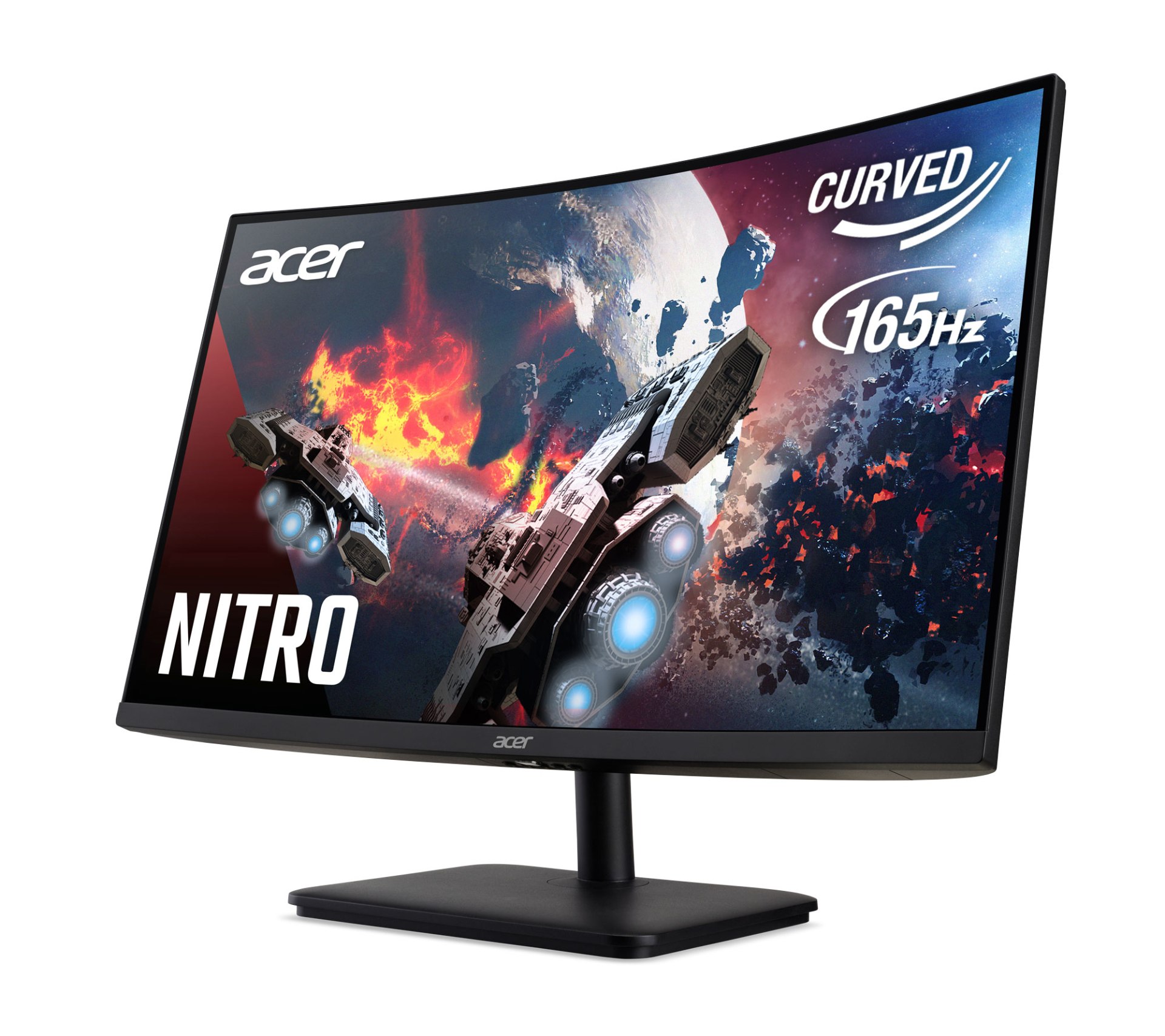 Images
Features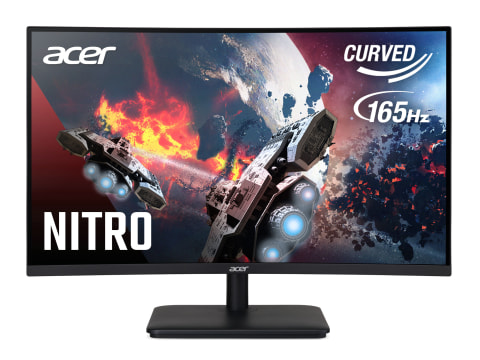 Vibrant Images
Crisp, true-to-life colors come alive in Full HD 1080p resolution. Movies and games appear more real and dramatic, and small details and text are clear with 1920×1080 resolution in a 16:9 aspect ratio.
AMD RADEON FREESYNC Technology
Say "goodbye" to stuttering and tearing. With AMD RADEON FREESYNC, the monitor's frames are synced with the graphics card's frames, which eliminates screen tearing and provide the smoothest gaming experience.
ZeroFrame Design
With a ED270R monitor, you'll want to see as much of the display as possible. Get more monitor real estate with the near bezel-less design, allowing you to see more and do more. The ZeroFrame design lets you place multiple monitors next to each other for a seamless, almost uninterrupted view
Quick Refresh Rate
The 165Hz refresh rate speeds up the frames per second to deliver an ultra-smooth 2D motion scenes. With a rapid refresh rate of 165Hz, Acer Monitors shorten the time it takes for frame rendering, lower input lag and provide gamers an excellent in-game experience.
Responsive
Rapid 5ms response time reduces deviations in transition time to deliver high-quality moving images bringing immersive graphics to your movies and games.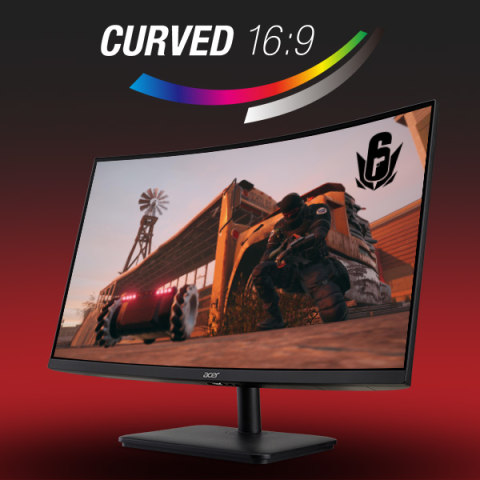 Curved Screen
The curved 16:9 display wraps you in a world of entertainment with every corner of the screen at the same distance from your eyes for a uniform viewing experience without blind spots. Tilt the screen -5 to 20 degrees for the most comfortable view.