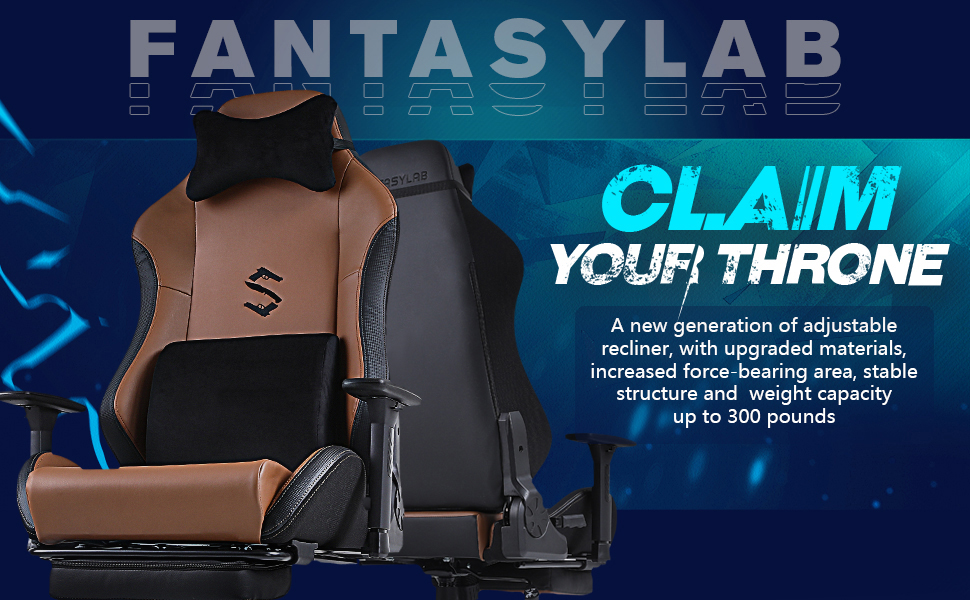 FANTASYLAB Adjustable Computer Gaming Chair with Footrest and Stable Base, Extra Large for ComfortEach of us spends at least one third of the day sitting. How to sit for maximum relaxation of the body is very important.
FANTASYLAB's new gaming chair is the most suitable office chair for office and game competitions.
The wrap-around design of the backrest effectively relaxes our shoulders, coupled with 3D spine support, effectively relieves the fatigue of the spine. Thicken high-density cushion for comfortable sitting. No cutting, long service life.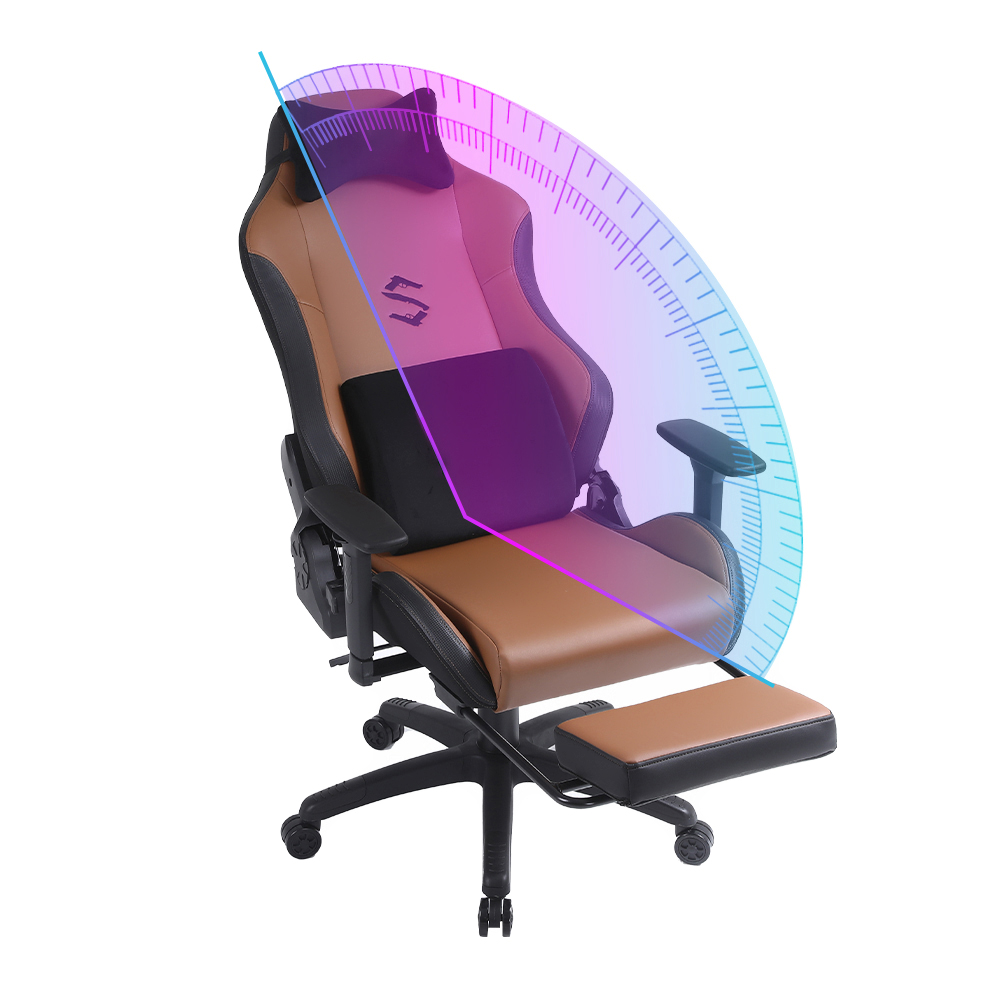 Adjustable Reclining Function
Ergonomic design for extra support.90° to 155°: Work, Reading, Watching movie and Taking a rest
Extra Lumbar Support 
The heavy duty gaming chair's lumbar/seat cushion with memory foam, non-slip bottom &breathable.encourages good posture, provides pain relief by suspending the tailbone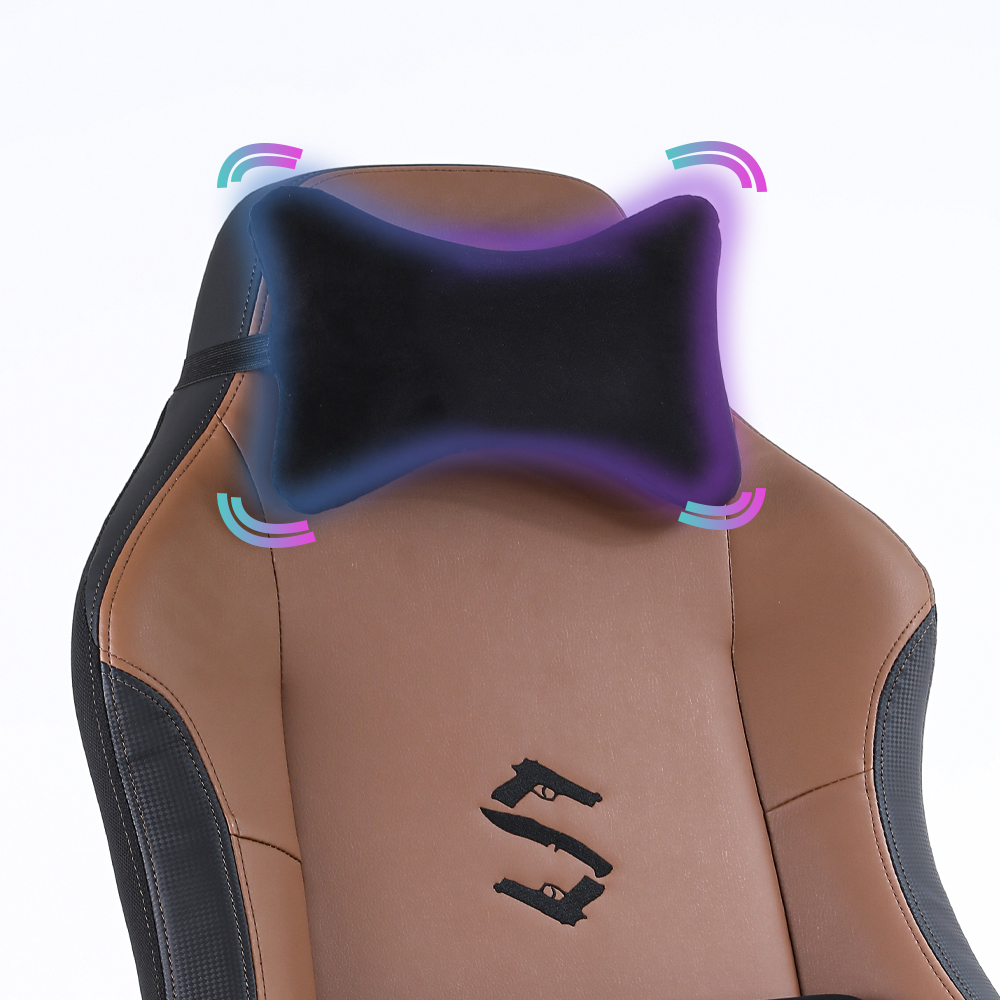 «Big Bone» Memory Foam Headrest
Luxurious velvet headrest,softer and more skin-friendly than PU leather
Multi-functional Tilt BaseSteel explosion-proof seat plate,safety protection, stable and durable. And provides a more comfortable and rocking function