DISCO DURO 1TB M.2 NVMe Team Group
DISCO DURO 1 TB M.2 NVMe Team Group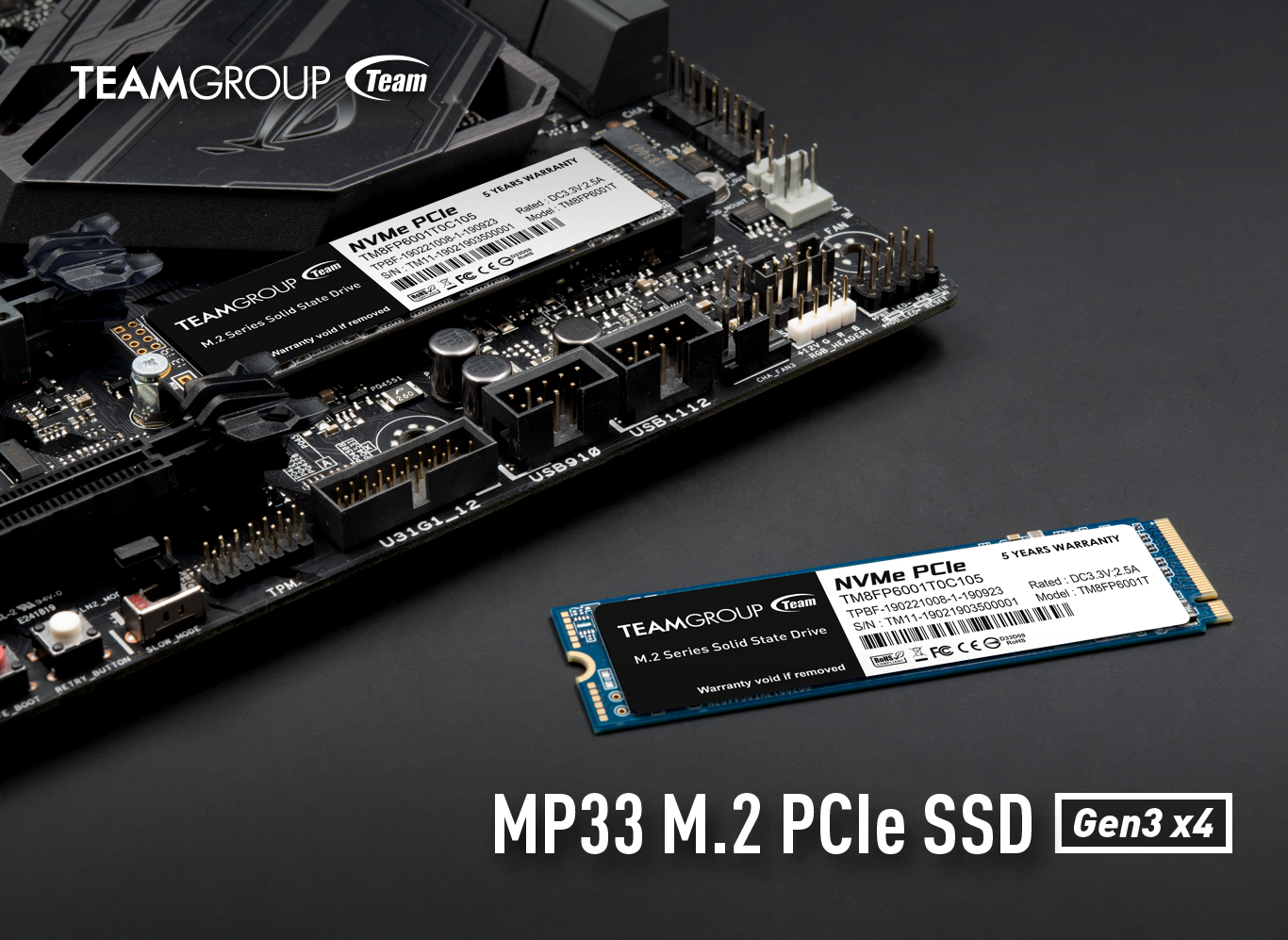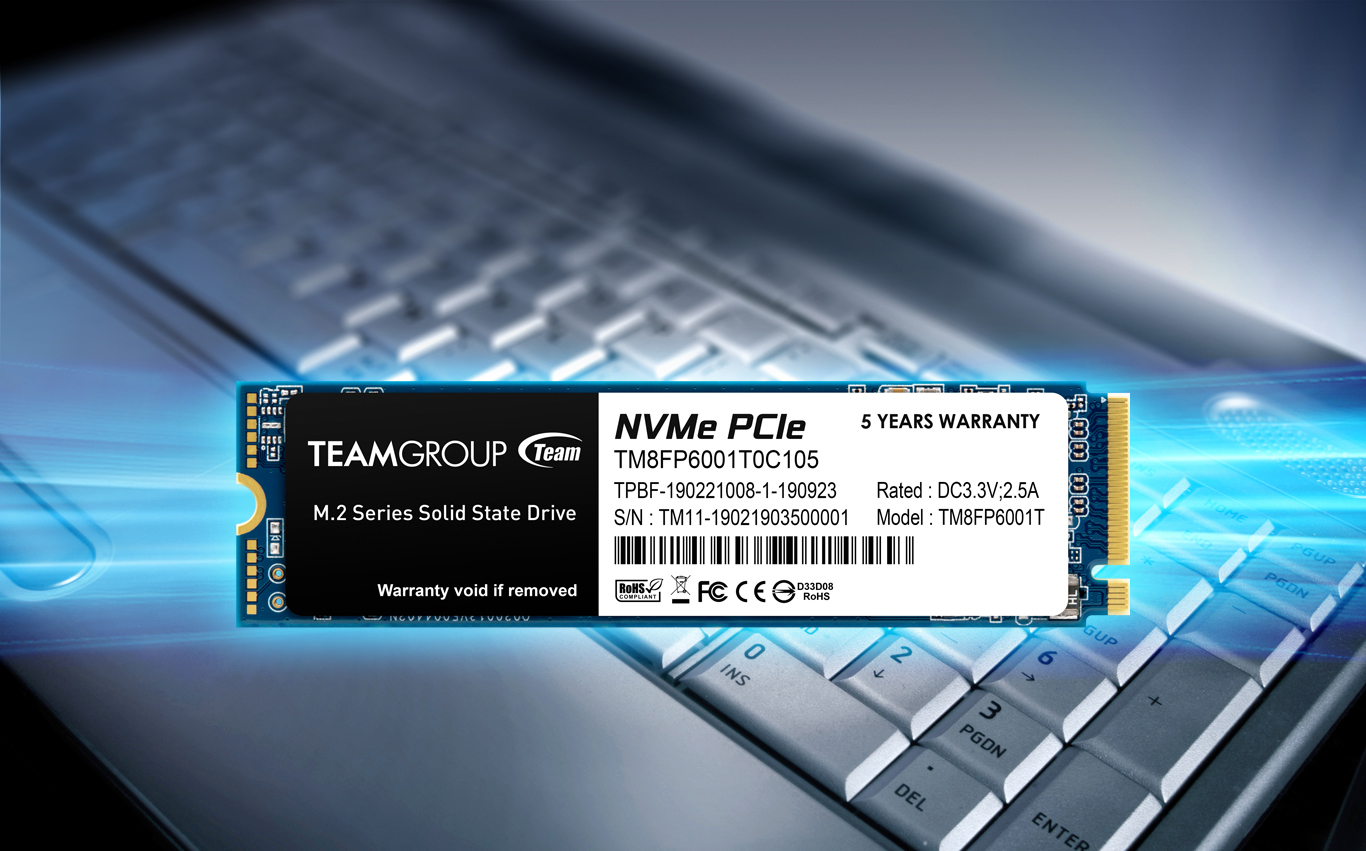 THE BEST BARGAIN FOR UPGRADING
Team Group's MP33 M.2 PCIe SSD uses high-speed PCIe Gen3 x4 interface and complies with the NVMe 1.3 standard. With 3D nand flash memory, it is a great bargain and the performance is excellent. Both laptop and PC users can afford it easily, making it the best choice for upgrading.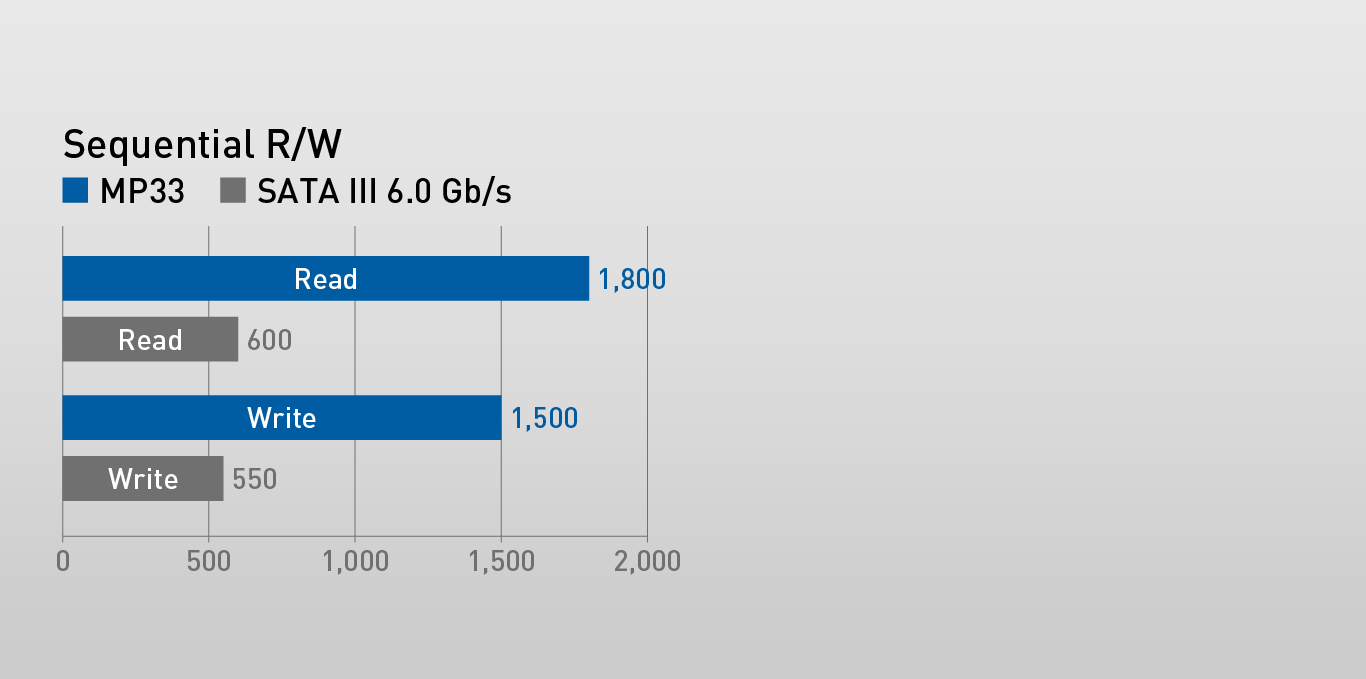 HIGHER SPEED & BETTER PERFORMANCE
The maximum read/write speed of MP33 is 1,800/1,500MB/s. It is able to reduce operating delays while gaming and loading software that gives computer workers and gamers the finest and smoothest gaming experience and extremely high-speed performance without any lag even loading heavy-duty video/graphics editing software and games.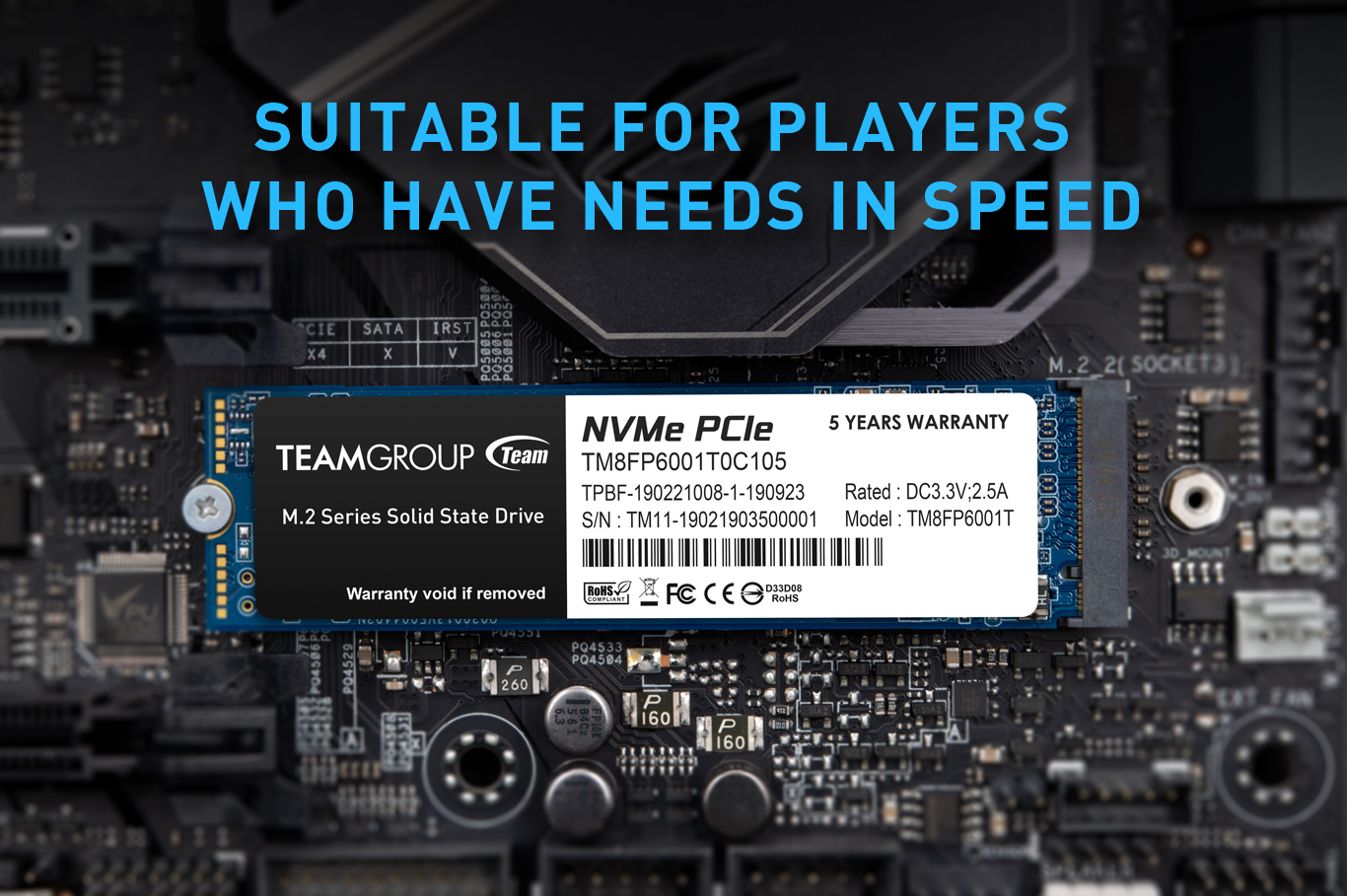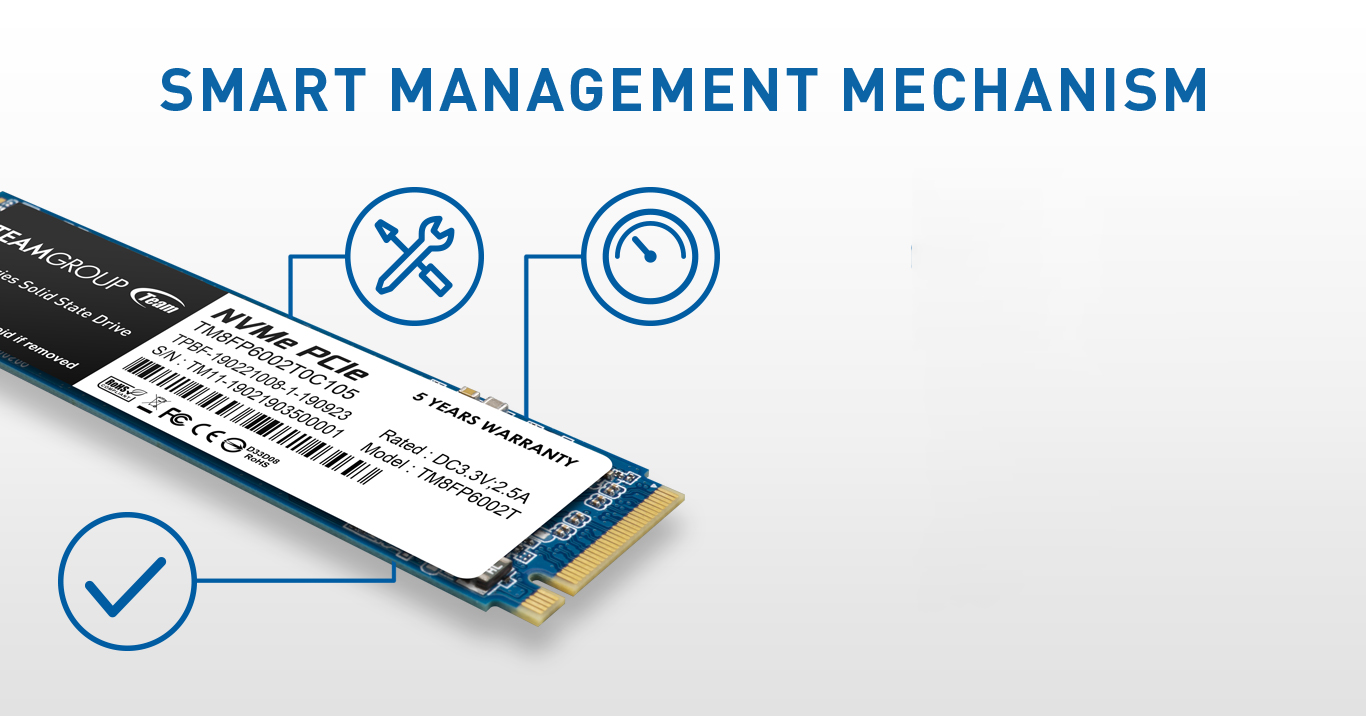 MP33 M.2 PCIe SSD supports S.M.A.R.T function and its built-in smart algorithm management mechanism has functions such as GC (garbage collection) and TRIM command which are able to ensure operation efficiency, enhance the service life of the solid-state drive and bring it to its maximum performance. Meanwhile, the powerful Wear-Leveling technology and ECC (Error Correction Code) function improve the accuracy and reliability of data transfer and prolong the service life of the solid-state drive.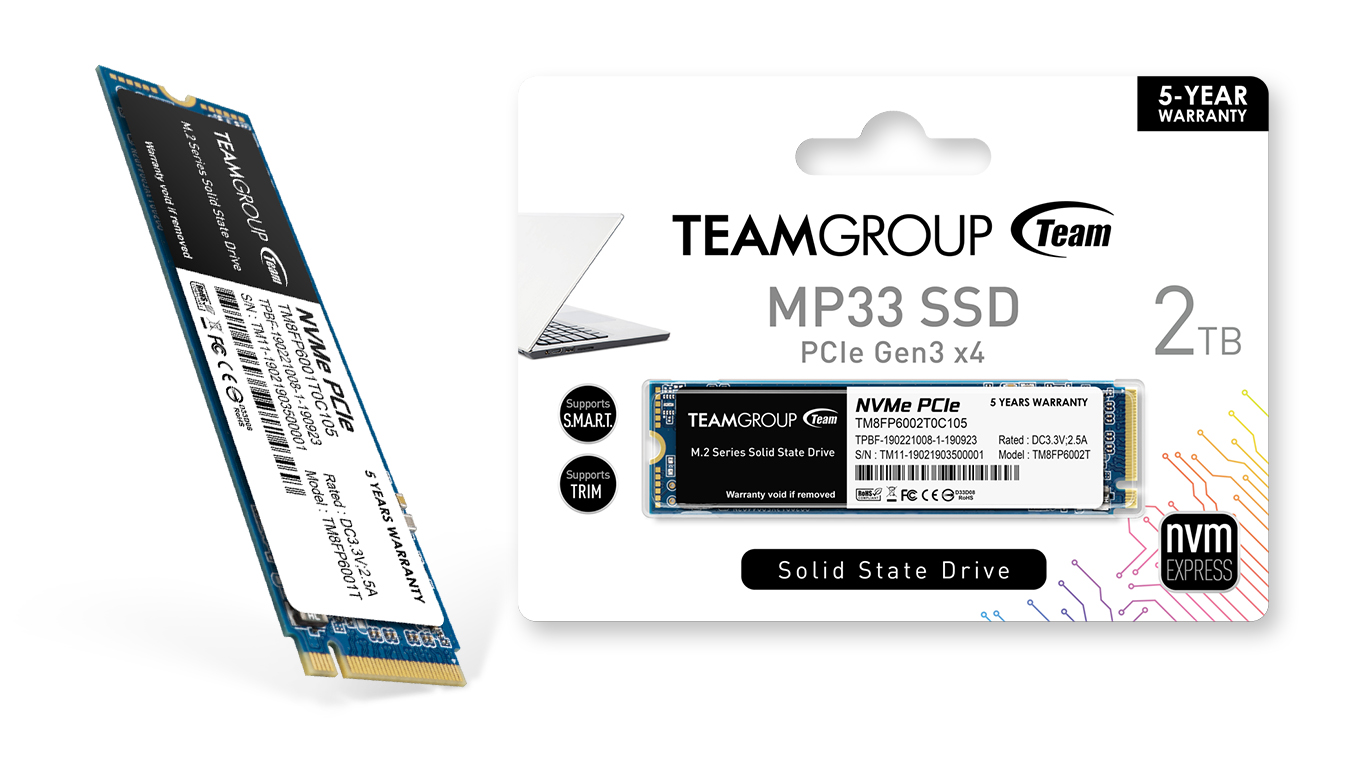 Specifications
Interface
PCIe 3.0×4 with NVMe 1.3
Capacity
128GB / 256GB / 512GB / 1TB[1]
Voltage
DC +3.3V
Operation Temperature
0°C ~ 70°C
Storage Temperature
-40°C ~ 85°C
Terabyte Written
128GB / > 100TB
256GB / >200TB
512GB / >400TB
1TB / >600TB
2TB /> 1,000TB[2]
Performance
Crystal Disk Mark:
128GB Read/Write: up to 1,500/500 MB/s
256GB Read/Write: up to 1,600/1,000 MB/s
512GB Read/Write: up to 1,700/1,400 MB/s
1TB Read/Write: up to 1,800/1,500 MB/s
2TB Read/Write: up to 1,800/1,500 MB/s[3]IOPS:
128GB Read/Write: 90K/100K IOPS Max
256GB Read/Write: 160K/200K IOPS Max
512GB Read/Write: 220K/200K IOPS Max
1TB Read/Write: 220K/200K IOPS Max
2TB Read/Write: 220K/200K IOPS Max[3]
Weight
6g
Dimensions
80(L) x 22(W) x 3.8(H) mm
Humidity
RH 90% under 40°C [operational]
Vibration
80Hz ~ 2,000Hz/20G
Shock
1,500G/0.5ms
MTBF
1,500,000 hours
Operating System
System Requirements:

Windows 10 / 8.1 / 8 / 7[4]